Tug Lyndhurst Assisting CMA CGM Verlaine
The following photographs were taken from Southampton-based tug Lyndhurst whilst assisting the 6,200 TEU container ship CMA CGM Verlaine manoeuvre from Netley to 207 Berth at Southampton Container Terminals. She had arrived from Zeebrugge on a regular eight-week round voyage between North Europe and the Far East.
1. After sailing out of Ocean Dock we headed down Southampton Water, where we could see CMA CGM Verlaine passing the Fawley oil refinery. As she sailed past us we began to move in towards the stern of the vessel.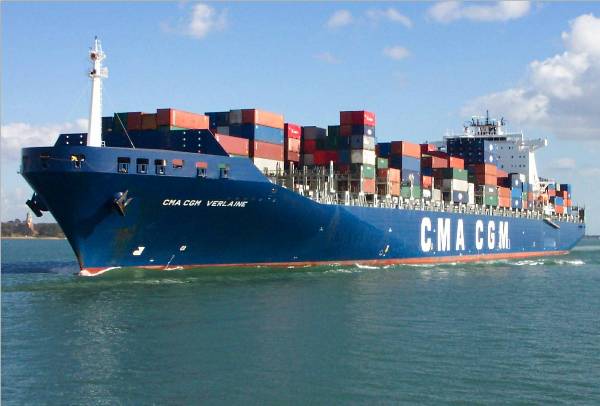 2. Once the ship had passed, the tug matched her speed and carefully manouevred closer to her stern, ready to accept the messenger thrown by a member of the ship's crew.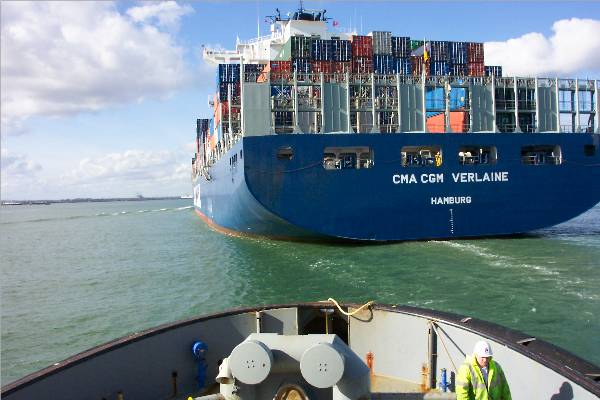 3. Once the tow line had been winched onto the stern of the ship, the tug reduced power so that the line was pulled tight. She was then able to use her powerful engines to assist the large vessel as she slowed to a halt before being swung by the two tugs (the second tug being connected to the container vessel's bow) and then manoeuvred astern through the narrow channel leading to the container terminal berths.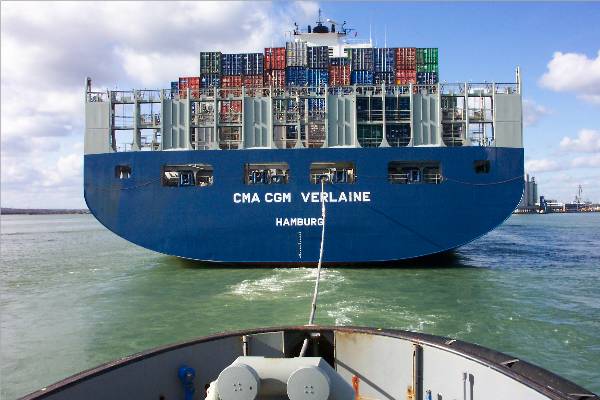 4. Before we reach our berth, we pass another of our vessels, CMA CGM Normandie which had arrived from Malta a few hours earlier.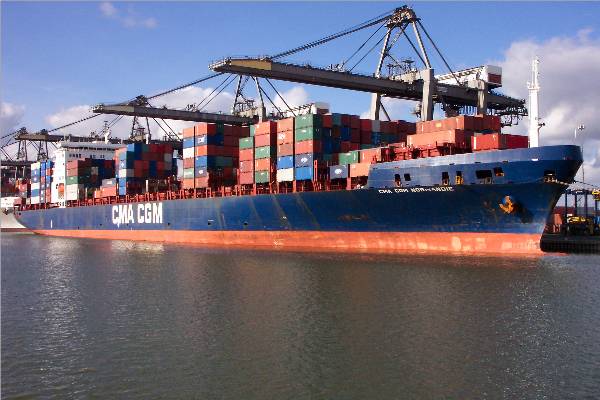 5. Viewed from ashore, CMA CGM Verlaine can be seen all fast alongside 207 berth and mv Lyndhurst prepares to release her tow. Another job well done. Thanks to all at Adsteam Towage for an excellent afternoon on the water.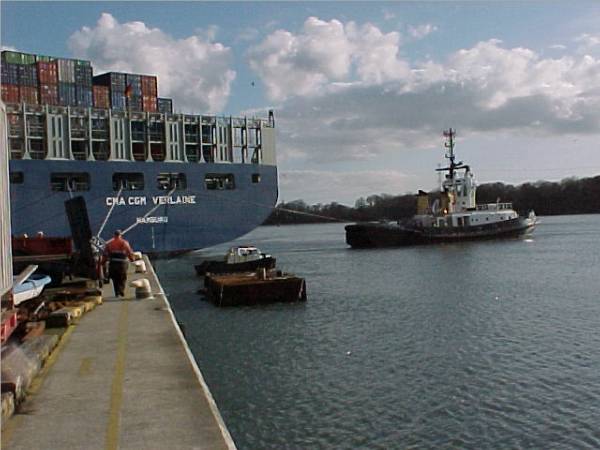 6. Pictured in Southampton on another day, the Voith-Schneider propelled tug Lyndhurst was built in Bromborough by McTay Marine . She has a gross tonnage of 379 and a bollard pull of 43 tonnes.